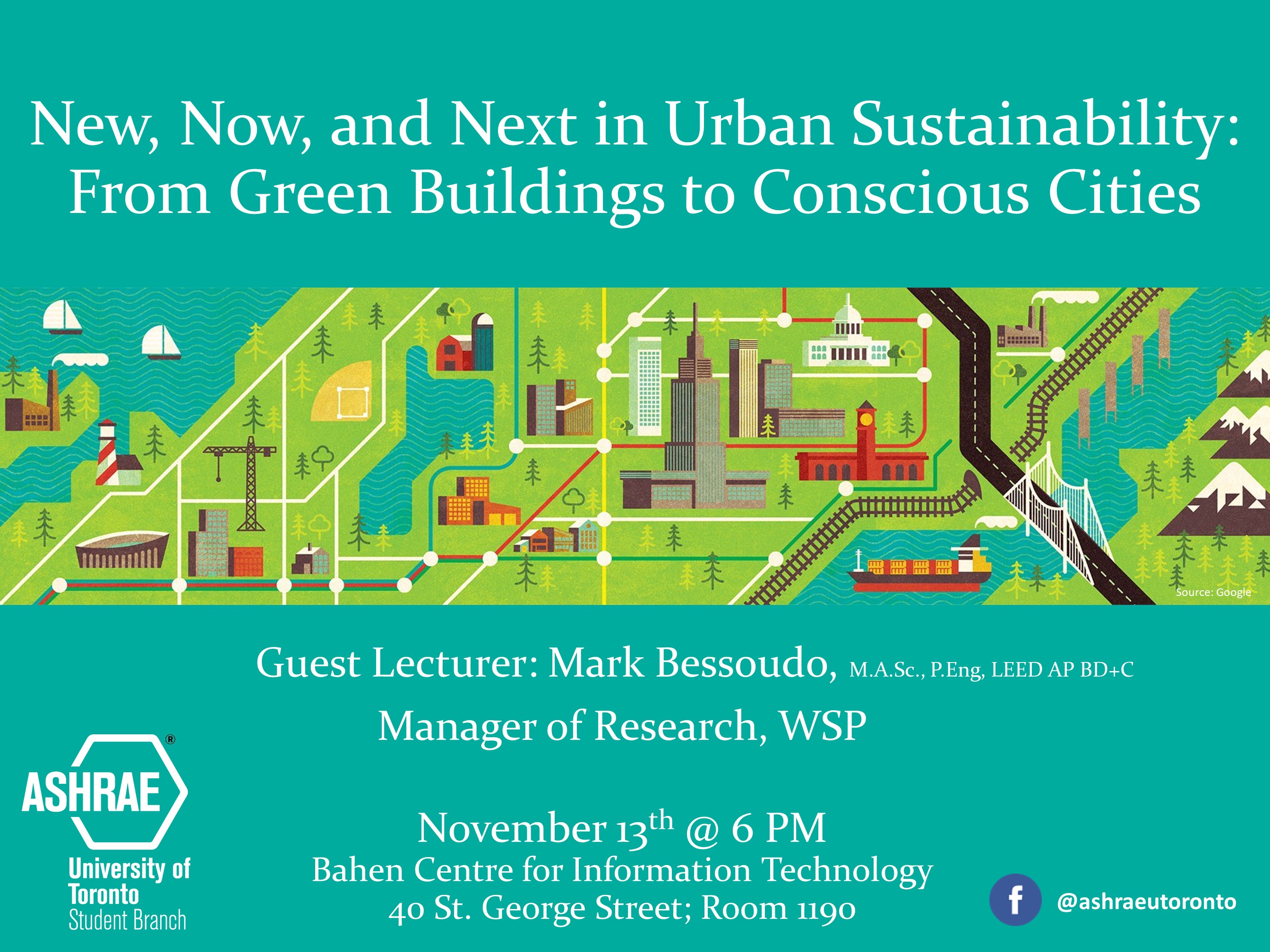 Mark Bessoudo, Manager of Research in Sustainability & Energy at WSP, will be sharing insights on the latest trends connecting cities, buildings, and humans. If you're curious about sustainability in the urban realm and what's in store for Toronto, make sure to save this event on your calendar! Refreshments will be provided.
"New, Now, and Next in Urban Sustainability: From Green Buildings to Conscious Cities"
When: Monday, November 13th, 2017 at 6 PM
Where: Bahen Centre, 40 St. George Street; Room 1190
RSVP: https://goo.gl/forms/suCzANQqVopfJp4k2
Speaker Bio: https://goo.gl/bNGm89
Make sure to follow us on our Facebook page for the latest updates and event postings!